Sunset - METAL PRINT SIZE 16" X 20"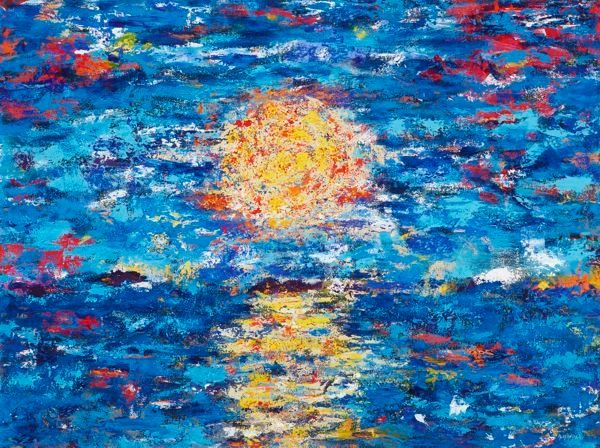 Sunset - METAL PRINT SIZE 16" X 20"
Metal Prints are always a conversation piece. The image is fused into the the eco-friendly, 100% post-consumer recycled ChromaLuxe aluminum surface for incredible visual depth and luminosity.  Metal prints come ready to hang with a float block on the back of the print that recesses the piece half an inch from the wall which gives a very sleek and contemporary look.  You can also display the small metal prints on easels
NEED A LARGER SIZE?  CONTACT ME AND I WILL LET YOU KNOW THE LARGER SIZES THAT ARE AVAILABLE. 
NEW WORKS.  ORIGINAL IS ALSO AVAILABLE, SIZE 40" W X 30" H  
PLEASE CONTACT ME FOR MORE INFORMATION.  
METAL PRINTS ALSO AVAILABLE IN OTHER SIZES.